I hate communism.
I have a personal reason for this livid hate.
My family had to escape from the Russian forces....twice!
Once east of Danzig and then later in Dresden.
My uncle was smuggled over the border to West Germany in one of those huge metal Milk jugs the farmers used.
He was only 4 at the time so he fit in.
My grandfather led people across the border through mine fields and booby trapped forests near Fulda in the 50's.
One time he was leading a group of people in the pitch black of midnight through the forest, suddenly the hairs on the back of his neck stood up.
He said "Stop! We'll have to camp here for the night. Don't move....just sit down where you are and go to sleep there."
When they woke up in the morning, they were less than a meter from the edge of the cliff, a sheer drop!
So in the 80's when I was a teenager, my father brought me to East Germany - the DDR.
I was more than excited.
I finally got to see first hand what communism is and what it does.
The experience was harrowing, and simultaneously the single most educating experience of my entire life.
Still to this day.
I will spare you the details for now - they could fill a book - and I think that will indeed be a separate book or blog.
But what I wan't to give you is this - WE DEFINITELY DO NOT WANT TO GO THERE ANYMORE!
I mean "WE" as a nation.
I have seen first hand the workings, the impact, the reality of life in a police state.
It was harrowing - especially since I could leave the DDR, but my family could not (some relatives of mine were not able to make it to the West after the war).
What is even more scary, is when I see the parallels between East Germany and modern day America.
Everyone is afraid of the police

people do not trust each other - not even their own family

There is a disproportionate amount of police per civilian

You have NO recourse to the law

Indeed, the laws are re-defined on a perpetual basis to suit the politicians' needs (see Eric Holder - separate post)

The law only applies to civilians - police and government workers are magically exempt.

People are encouraged to snitch on each other (see new TSA sign)
I think I will end the list for now and continue it in the book/blog about DDR!
Nevertheless, I think you get the point.
George Orwell and Ayn Rand tried to warn us back in the 40's and 50's about this tyranny!
In their books - Animal Farm, 1984, Atlas Shrugged, The Fountainhead - they seriously warned us.
Interesting is the fact that the words "communism", "Nazism", "socialism" never appear once in their books.
They describe oppression, and do NOT name it.
Why?
So that we will recognize oppression when we see it and not only when it is called by name.
This is important.
It does not matter one single iota if your government calls itself democrat or republican or green.
If it walks like a duck, and quacks like a duck.....
Which after comparing 1980's DDR to present day America - brings me to the sobering realization:
AMERICA IS A POLICE STATE!
THESE ARE THE EXACT SAME CIRCUMSTANCES AS THE DDR!
Right now, at this very moment.
Friends, I DO NOT FEEL SAFER HERE THAN I DID IN THE DDR IN 1986!
This is sad.
Randy Weaver, David Koresh, BATF, TSA - just the start, we are all "next" now, depending on who the government wants to put the label on.
Paranoia?
NO.
DO YOU FEEL SAFER WHEN YOU GO TO THE AIRPORT NOW?
ARE YOU MORE AFRAID OF THE TSA THAN THE TERRORISTS NOW?
No dammit! I am not paranoid! I'm just a pissed off citizen who definitely knows what freedom is and sees it being taken away, right from under our feet!
And how? Because everyone is too fucking blinded:
Blinded by LABELS
Blinded by Politicians speaking
NEWSPEAK
Blinded by CONSUMERISM
Blinded by HOLLYWOOD
Blinded by CORPORATE America
and the list goes on....
I can not change the world in this little blog here, but I hope to do one thing and that is give you some clarity.
If we stop looking at LABELS and start looking at the real underlying cause ...
If we see through the newspeak....then that is a very good start.
And that's the most important thing, to start.
"Aller Anfang ist schwer..."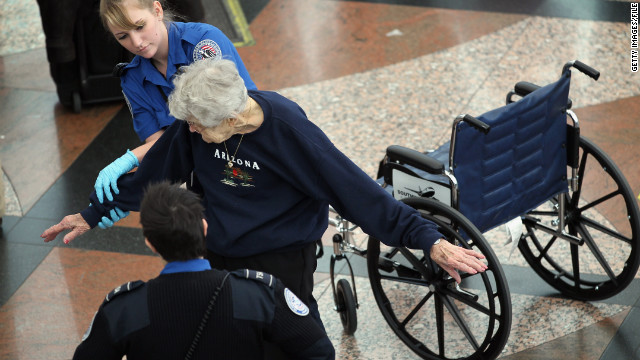 This nice TSA GOON wants to "help" you
This GOON wants to "ensure your safety"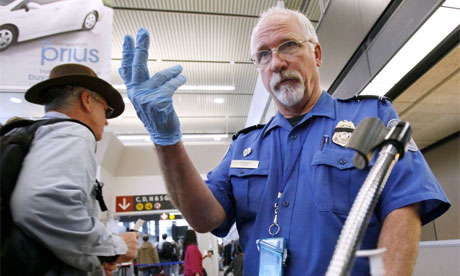 "It's for your own good"
Definately a terrorist - better check his diapers for "bombs"
You fit the terrorist profile - better look under your tits:
"Are you feeling safer now Ma'am?"
Oh- there might be plastic explosives on your sternum!
George Orwell couldn't have said it better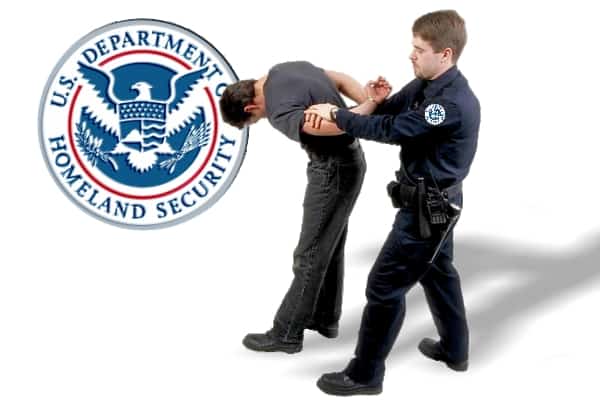 Created by:
OnlineCriminalJusticeDegree.com